AHESLI 2018 is going to two days based on feedback from our leaders.  
Feb. 14, 2018: 9th & 10th Grade Leaders
Feb. 15th, 2018: 11th & 12th Grade Leaders
Institutions of Higher Education partners are invited to participate in a college fair to an audience of 400 Black/African American students from North Eastern Wisconsin in a structured and intimate setting.  This institute is beneficial to colleges and universities who are committed to diversity and multiculturalism and are focused on recruiting and retaining students of color for undergraduate and graduate opportunities.  We ask all institutions to sign up for both dates.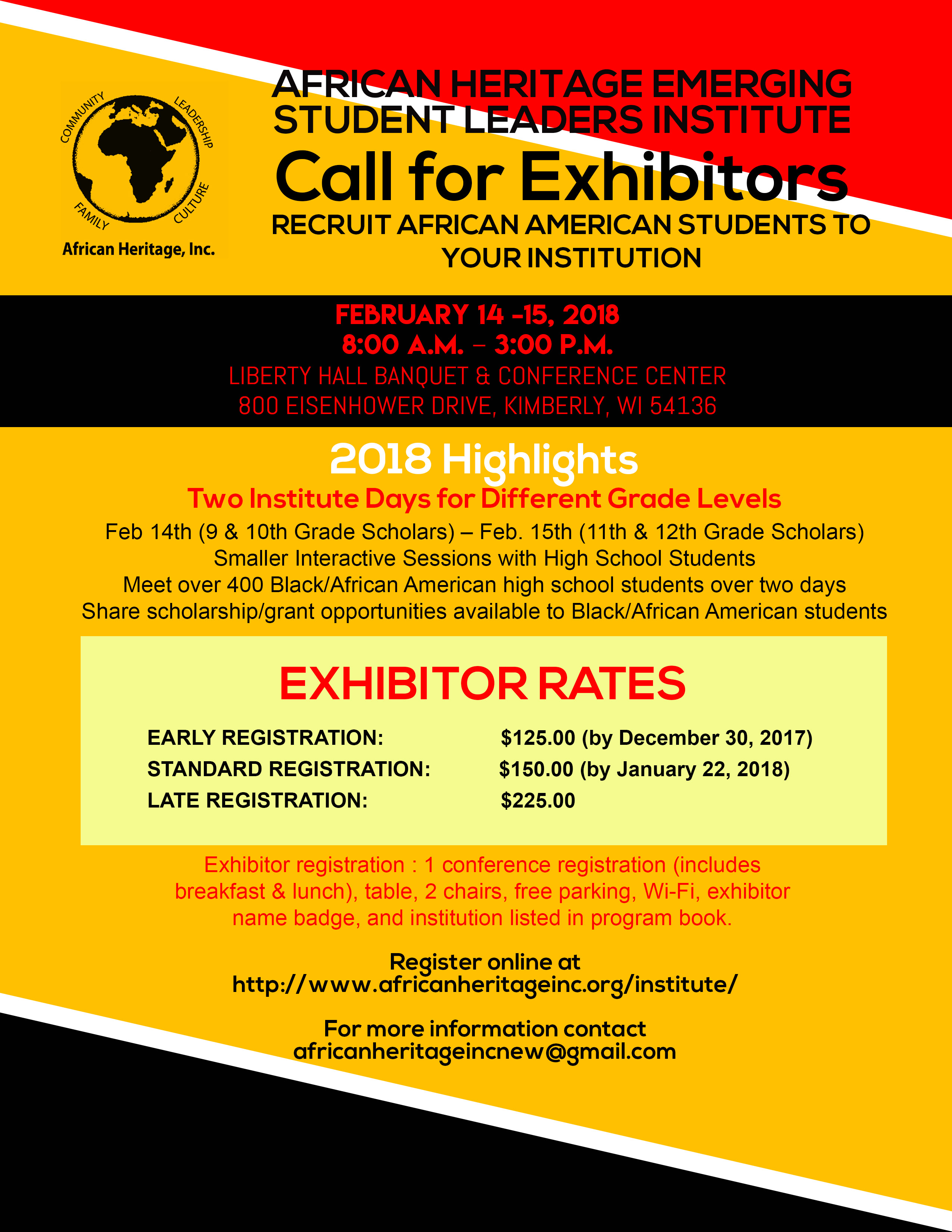 Hilton Garden Inn Appleton/Kimberly
720 Eisenhower Dr, Kimberly, WI 54136