7:00 a.m. - 8:25 a.m.: Depart College Campuses for the Institute
9:00 a.m. - 10:00 a.m.: Check In at the Hilton Garden Inn, Kimberly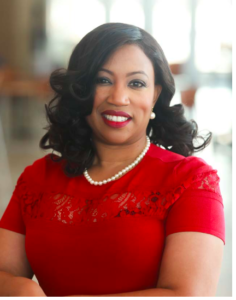 10:30 a.m. – 12:30 p.m.
Black Voices: Between Sistahs and Brothas
with 
**This workshop is sponsored by the Northeast Wisconsin Alumnae Chapter, Delta Sigma Theta Sorority, Inc.**
12:45 p.m. - 1:45 p.m. LUNCH WITH HIGH SCHOOL LEADERS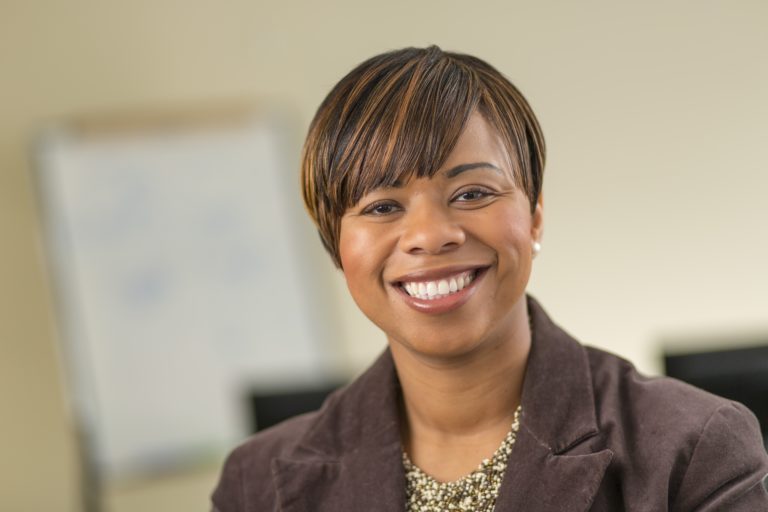 2:15 p.m. – 5:00 p.m.
Vision Boarding For Black Excellence: The Woke Black Student
6:45 p.m. - 1:00 a.m. DINNER PARTY
Celebrating Black Love Dinner & Party
Performance
with
Pan African Studies California State University, Los Angeles
"Black Love is Black Power"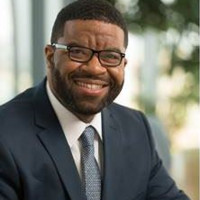 7:45 a.m. – 9:00 a.m.
BREAKFAST WORKSHOP
Positioning Self For Life After College
with 
**This workshop is sponsored by Schreiber Foods Green Bay, Wisconsin** 

How to Organize, Prioritize and Expand Your Vision: Black Students Thrive
with 
Closing Lunch Program Celebrating Black Excellence: Panel of Black Alums.
Dr. Carter is currently a Fellow at the National Science Foundation (NSF).  In this role, she supports the Office of International Science & Engineering (OISE) within the Office of the Director (OD) by leveraging her academic, entrepreneurial, and science policy expertise to catalyze global partnerships in science and innovation in Europe and Africa.
In addition she  was selected to be 1 of 50 Global Innovation Fellows by the US Department of State for the inaugural US-China Youth Forum on Entrepreneurship, Innovation and Economic Opportunities in Shenzhen, China. Dominique is on a team working to commercialize an at-home human papillomavirus (HPV) screening test for cervical cancer developed at the Army Research Laboratory.  
Dominique received her undergraduate degree from St. Norbert College, and Ph.D. from the Medical College of Wisconsin where she received cross-disciplinary training in Microbiology, Immunology, and Molecular Genetics and Bioengineering. She is passionate about STEM education and is an advocate for the recruitment and retention of women and underrepresented "minorities" in STEM fields.
Early in life, "Presidential Lifetime Achievement Award Recipient" – Keith L. Brown, "Mr. I'M POSSIBLE,"was identified as a "Special Ed"and "At Risk"student, primarily because he was very talkative, hyper, and wanted to give "all the answers;" ironically, these are a few of the same traits that made him a hit on the legendary "Showtime at theApollo," and Popular Game Shows, "Family Feud," and "Celebrity Name Game," and make him one of the most sought after Professional Speakers, Consultants,  Change Agents and Award Winning Authors on the planet. He is an alum of Savannah State University, Savannah, GA.
Mr. Daniels currently leads the Talent Acquisition for Schreiber Foods, Inc., in Green Bay, Wisconsin. DJ has experience working in the corporate and agency settings as well as manufacturing. Before working for Schreiber, DJ lived in Atlanta, Georgia and worked for Coca-Cola and AirTran Airways, respectively.  While at Coca-Cola, he worked on the launch of the University Talent Pipeline program (UTP). One of his primary initiatives was the recruitment of students from HBCU's and other colleges and universities.  For the past six years, DJ lived and worked in Southern California for Schreiber.  While on the West Coast, DJ was appointed Western Region Chair for Alpha Phi Alpha Fraternity, Inc., College to Corporate Life Program. This program prepared collegiate members of the Fraternity with interviewing, networking and professional skills when moving from a collegiate experience to a full-time corporate engagement.
Since beginning his career at Schreiber, DJ has worked on many of Schreiber's Diversity and Inclusion programs and in 2012, Schreiber was awarded Wisconsin SHRM Workplace Diversity & Inclusion Award. 
DJ has a Bachelor's Degree from the University of Alabama (Tuscaloosa, AL), and Master Degree's in Human Resources Management and Healthcare Management, both from Troy University in Troy, Alabama.
2:30 p.m.: Depart Hilton Garden Inn for Campus Checkout
3:30 p.m. - 4:30 p.m.: Arrive College Campuses