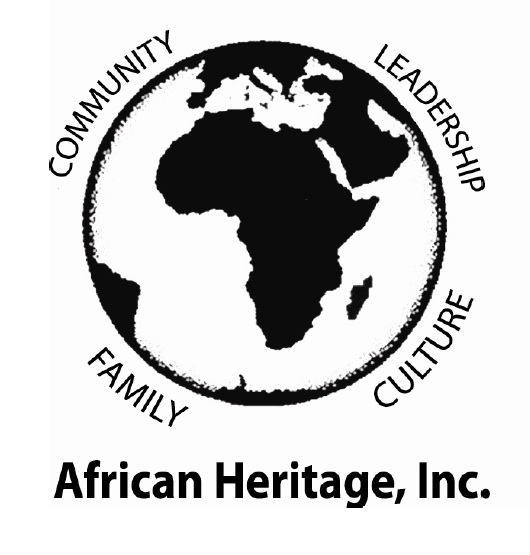 African Heritage, Inc. (AHI) was formed by a group of individuals of African descent who reside in the Fox Cities.   AHI was officially registered in July 1998 as a non-profit organization with a base in Appleton.  African Heritage, Inc is exempt from federal income tax under section 501(a) of the Internal Revenue Code as an organization described in section 501 (c) (3).
  PROGRAMS AND ACTIVITIES
Annual Fox Valley Black History Program Celebration Program
Annual Family Picnic
School Education Programs
African Heritage Emerging Student Leaders' Institute
GOALS
Provide a medium for educational and cultural exchanges between Africans, African Americans, Blacks, people of African descent and all people who have an interest in Black issues.
Foster better relations and promote interactions among community dwellers, local leaders, corporate, governmental and non-governmental agencies.
Promote clear and positive images of Blacks.
Support existing non-profit groups in the community, which promote similar ideas.
Provide a medium for the exchange and sharing of all peoples of various cultures and heritages.
Provide volunteer services to the community.
Provide a support system for Blacks and AHI members.
STATE OF MOURNING IN AMERICA



African Heritage, Inc. mourns the losses of 37-year old Alton Sterling of Baton Rouge, and 32-year old  Philando Castile of Falcon Heights, Minnesota who were brutally murdered by Police officers.
"Sadly, the video of Alton Sterling's death appears to be an ugly replay and remix of so many tragedies involving the police. In 2015, 27 people lost their lives at the hands of police in Louisiana, 14 of those were African-Americans. In the same year, 1000 people lost their lives in police custody across the United States.  These tragedies, as well as our communities and country, demand wholesale reform" (http://www.naacp.org/press/entry/naacp-statement-on-the-fatal-shooting-of-alton-sterling-during-police-encou).   
With the NAACP, African Heritage, Inc. is "calling for the Protect with Respect Policing Reform Agenda.  First, we are calling on states to pass comprehensive racial profiling laws. One racial profiling law, co-authored and passed with the support of the NAACP in Missouri enabled the Department of Justice to hold the Ferguson Police Department accountable through its "pattern and practice" investigation.  Second, we demand full support of and passage of two crucial pieces of federal legislation.  Last summer, the NAACP led a 1,002 mile march from Selma, Alabama to Washington DC to demand members of Congress pass the Law Enforcement Trust and Integrity Act (LETIA) and the End Racial Profiling Act. LETIA addresses the issue of police accountability and trust between police departments and their communities. The legislation also provides incentives for police organizations to adopt standards to ensure that incidents of misconduct are reduced through management training and protocols. ERPA would create a federal prohibition on racial profiling, mandate data collection, provide funding for law enforcement retraining and withhold funding to law enforcement agencies that do not comply"  (http://www.naacp.org/press/entry/naacp-statement-on-the-fatal-shooting-of-alton-sterling-during-police-encou). Please see this link for full description of call for reform.
Our organization expresses sympathy over the lives of the 5 police officers and the wounding of officers and protestors in Dallas, Texas on  July 7th, 2016.