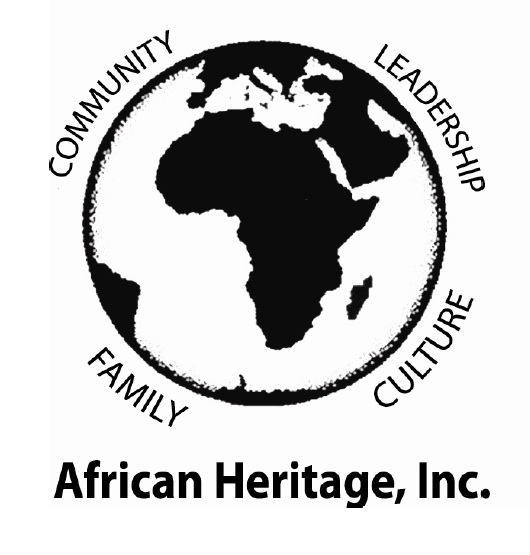 African Heritage, Inc. (AHI) was formed by a group of individuals of African descent who reside in the Fox Cities.   AHI was officially registered in July 1998 as a non-profit organization with a base in Appleton.  African Heritage, Inc is exempt from federal income tax under section 501(a) of the Internal Revenue Code as an organization described in section 501 (c) (3).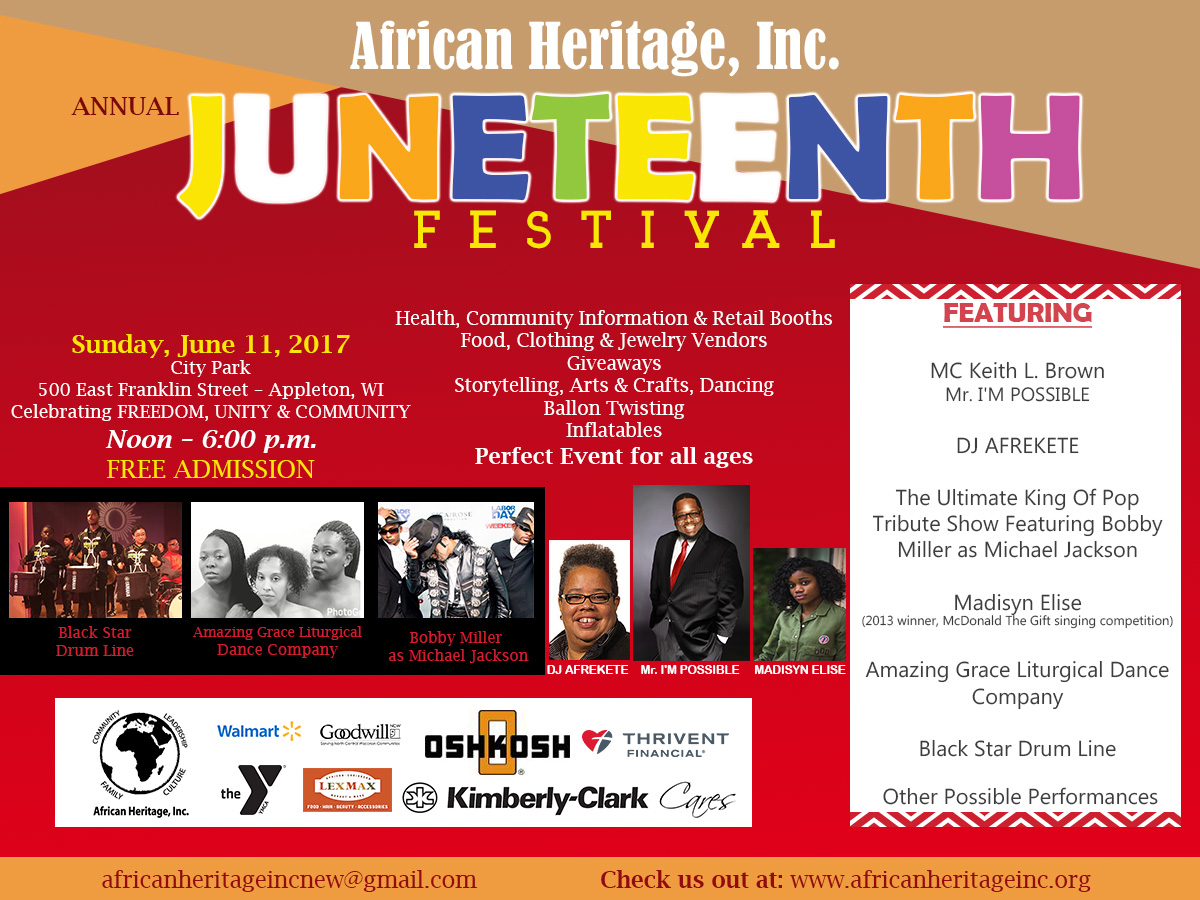 PROGRAMS AND ACTIVITIES
Annual Fox Valley Black History Program Celebration Program
Annual Back to School Celebration
School Education Programs
African Heritage Emerging Student Leaders' Institute
GOALS
Provide a medium for educational and cultural exchanges between Africans, African Americans, Blacks, people of African descent and all people who have an interest in Black issues.
Foster better relations and promote interactions among community dwellers, local leaders, corporate, governmental and non-governmental agencies.
Promote clear and positive images of Blacks.
Support existing non-profit groups in the community, which promote similar ideas.
Provide a medium for the exchange and sharing of all peoples of various cultures and heritages.
Provide volunteer services to the community.
Provide a support system for Blacks and AHI members.