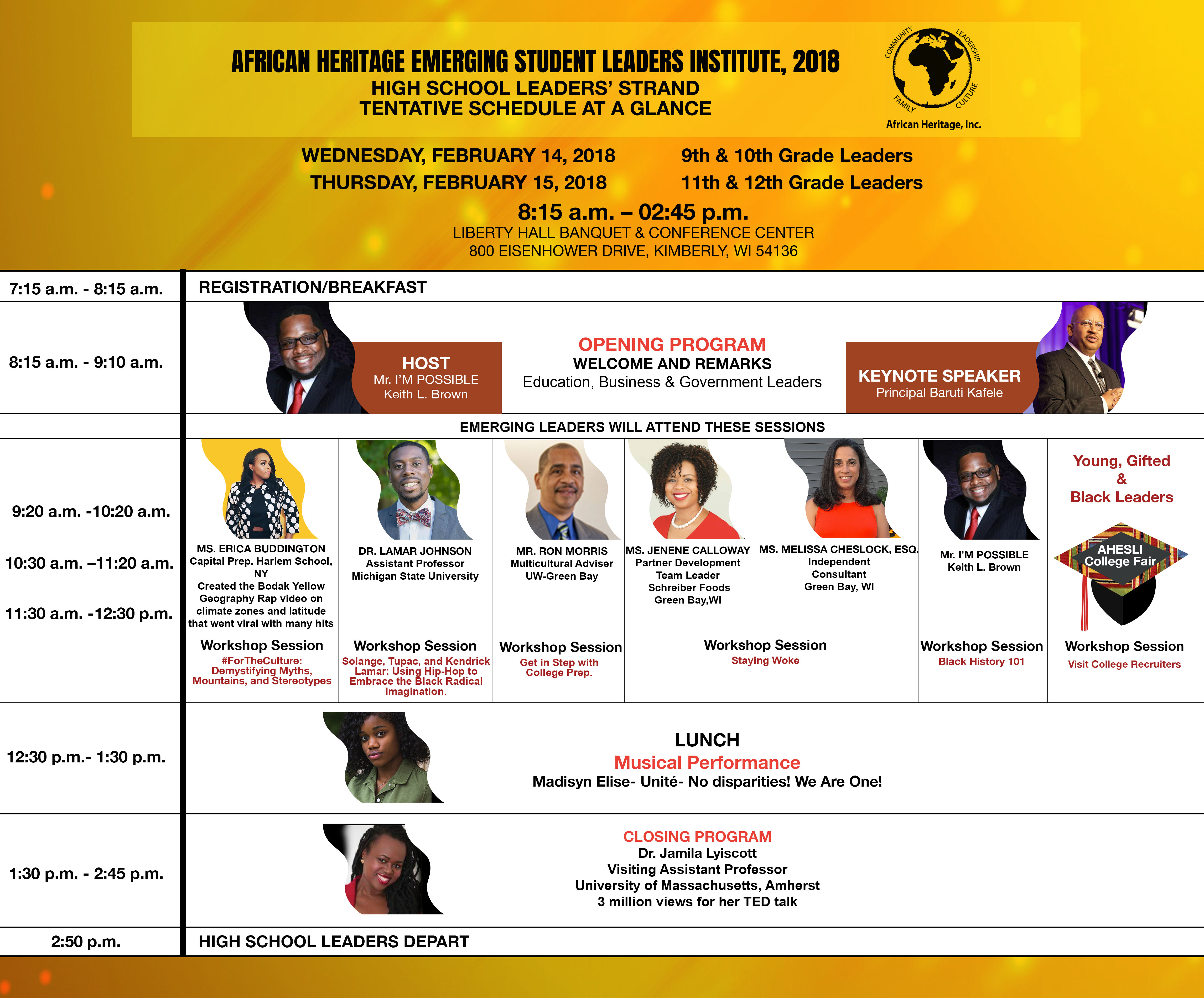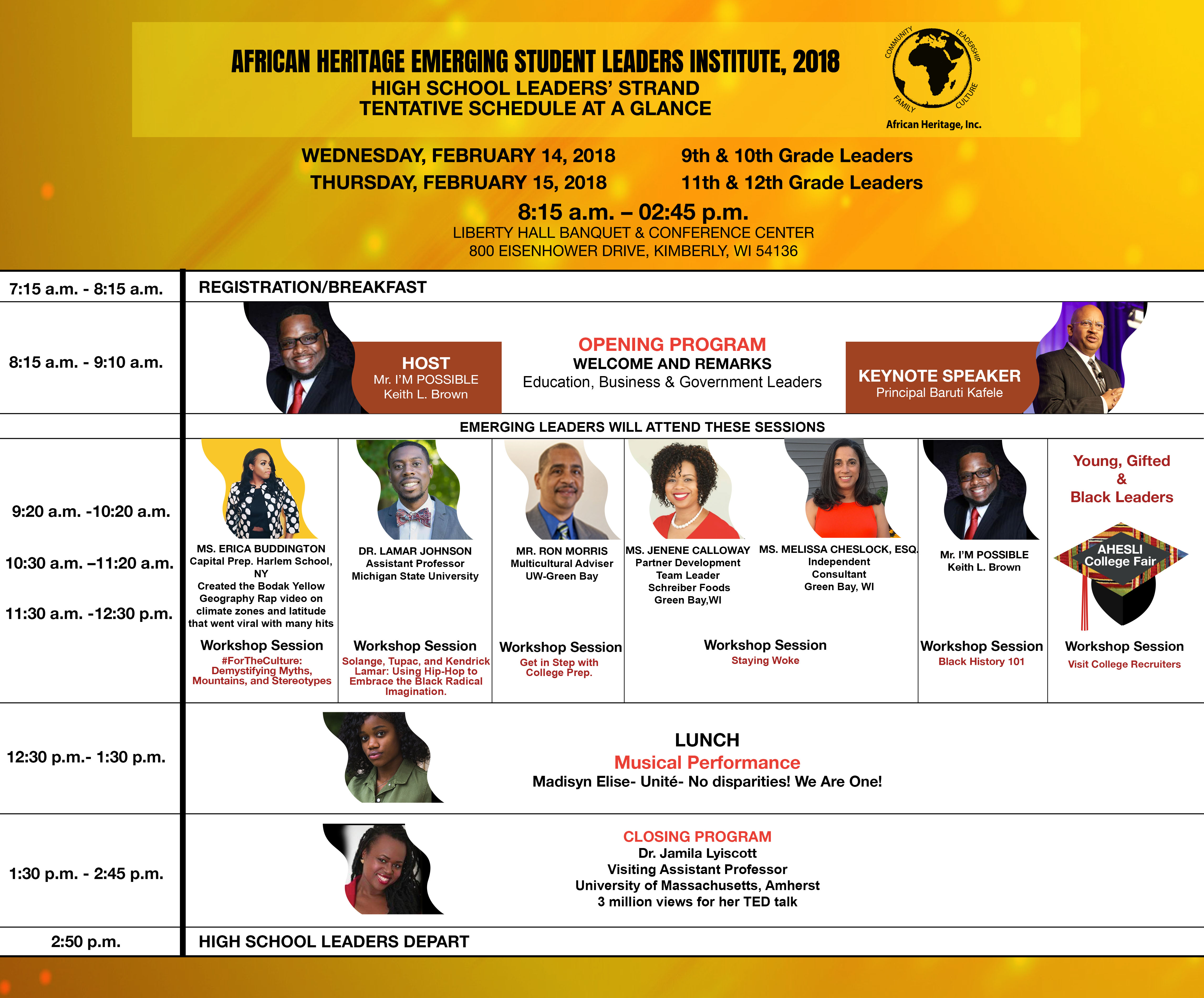 Counselors/Advisors/Teachers should register their students.  Please click on this link for group registrations (five and over)
The 2018 High School Leader Strand will occur from Feb. 14 – Feb. 15, 2018.
Feb. 14th – 9th – 10th Grade Leaders
Feb. 15th:  11th – 12th Grade Leaders
AHESLI leaders are involved in culturally relevant learning experiences that empower them to be successful at schools in predominantly white communities.  As leaders,  they are exposed to college admission, career exploration, and identity development workshops. Leaders engage in interactive activities.
Objectives
 Connect leaders with African-American professionals and community resources that have a vested interest in Black student achievement
Promote positive social and racial consciousness
 Emphasize the importance of higher education
Equip high school leaders with the tools needed to enroll in college and certified vocational programs
Empower leaders to make informed choices about college
Provide leaders with skills necessary for tomorrow's workforce
ATTENDING COLLEGES