Juneteenth

is the oldest national program commemorating the ending of slavery in the United States.  We are delighted that the Fox Cities is home to such a memorable Freedom program.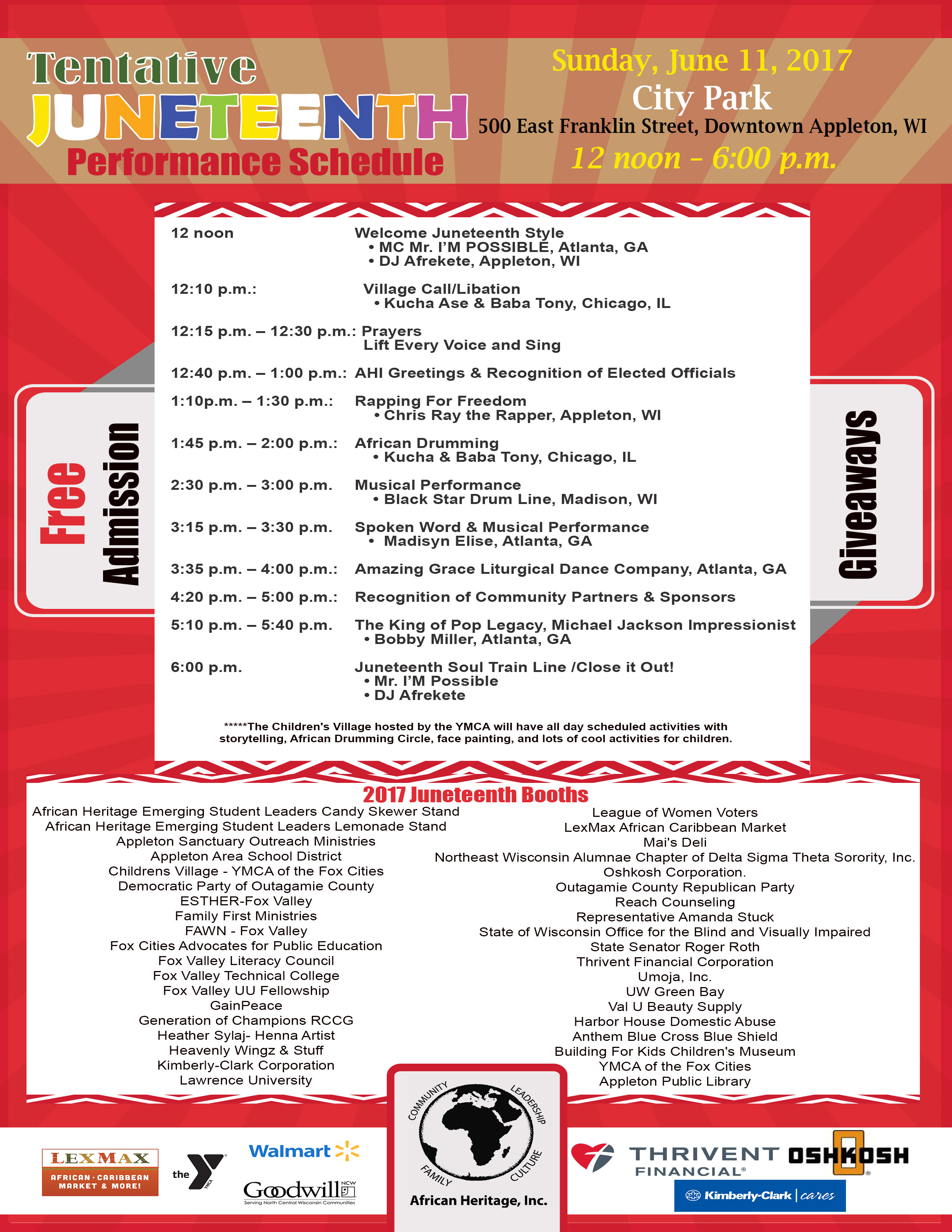 African Heritage, Inc. (AHI) is excited to host its eighth annual Juneteenth Celebration on
June 11, 2017, 

in downtown, Appleton.   This family-friendly program will feature musical, dance and poetry performances.
A major highlight of this event is the Children Village hosted by the YMCA.  The village is an arena of fun, educational, exploratory, and interactive cultural activities for young children with: face painting, story telling, Black history trivia, science programs and many other activities.
Juneteenth in Appleton will also host  community resource fair featuring area organizations, and food/retail vendors
REGISTRATION FEES
BEFORE APRIL 20, 2017
Food Sales/Retail – $85.00
Non-Profit/Informational – $35.00
Small Business – $85.00
Corporate – $285.00
AFTER APRIL 20, 2017
Food Sales/Retail – $100.00
Non-Profit/Informational – $50.00
Small Business – $100.00
Corporate – $300.00
AFTER MAY 3, 2017
AFTER APRIL 20 RATE PLUS  $15.00